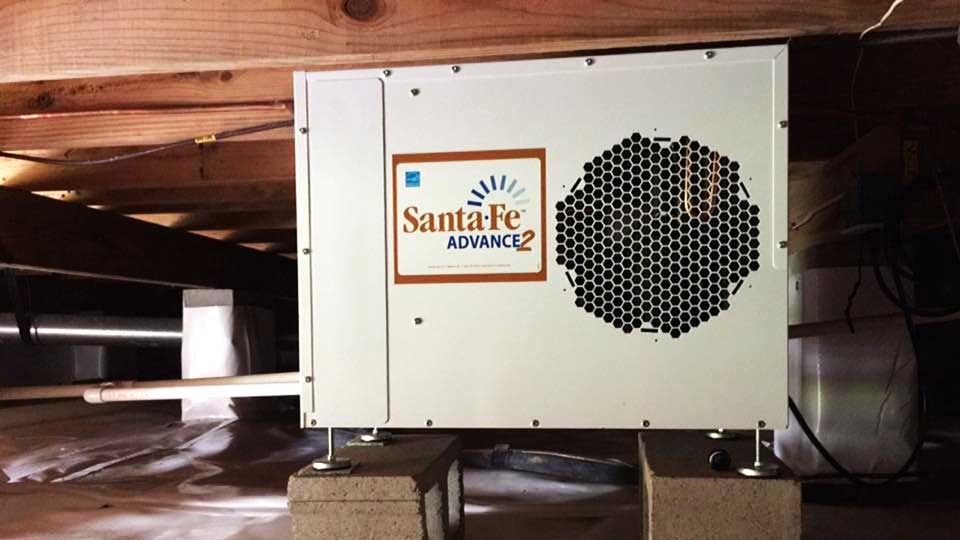 Crawl Space Services
Who thinks about what's happening in their crawl space? If you aren't thinking about it, you should! As a pest control company we spend most of our time keeping the inside of your home pest-free, but don't forget about the crawl space. A big part of our service is inspecting crawl spaces for wood destroying insects and organisms. Because our technicians spend so much time under structures looking for and treating various pests, Allegiant Pest Control offers other crawl space services as well. Excessive moisture can be a major problem for home and business owners in northeastern, North Carolina. Not only can it contribute to mold and wood decaying fungus, but can also make the crawl space more habitable for pests like termites.
Our crawl space services include vapor barriers, dehumidifiers, foundation vents & doors, fill sand and insulation.
Do Not Let Moisture Ruin Your Investment
Vapor Barriers
A vapor barrier prevents moisture in the ground from escaping into the air. Vapor barriers should have 100% coverage over the crawl space floor and the seams should overlap. Vapor barriers come in a variety of thicknesses. A 6 mil vapor barrier is sufficient for crawl spaces but we have installed vapor barriers as thick as 20 mil. This is typical in an encapsulated crawl space system.

Dehumidifiers
Crawl spaces are notoriously damp, but they shouldn't be. Moisture can damage the supporting structure and lead to dangerous mold growth that can affect your health. Approximately 50% of the air you breathe in your home comes from your crawl space. Crawl space dehumidifiers are used to reduce conducive moisture and humidity conditions from a crawl space. Moisture and humidity can cause mold, allergens, and wood decaying fungus. We only use commercial grade dehumidifiers designed for crawl spaces.

Foundation Vents and Doors
Replacement foundation vents are designed to allow airflow to enter the crawl space and for the air to be directed into the flooring system. Crawl space doors are designed to replace old rotting wood or rusting metal access doors. Missing foundation vents and doors invite unwanted animals and pests into your crawl space. The replacement doors and vents we use are durable ABS plastic with a UV retardant treatment. They will not rust or rot and can be painted.

Fill Sand
Is your crawl space more like a dirty swimming pool? Does your crawl space have standing water? If not that's great but many do have standing water that makes them a breeding ground for mold, fungus, and wood destroying insects like termites. Adding fill sand to your crawl space will help prevent some of those problems from happening.

Insulation
We can remove both crawl space and attic insulation. If you have rodent soiled insulation you are risking your health. If you have no insulation you're wasting money on electricity. Some cities will even pay you to upgrade your attic insulation. We can blow fiberglass into your attic and install batt insulation between your floor joists.